Caelum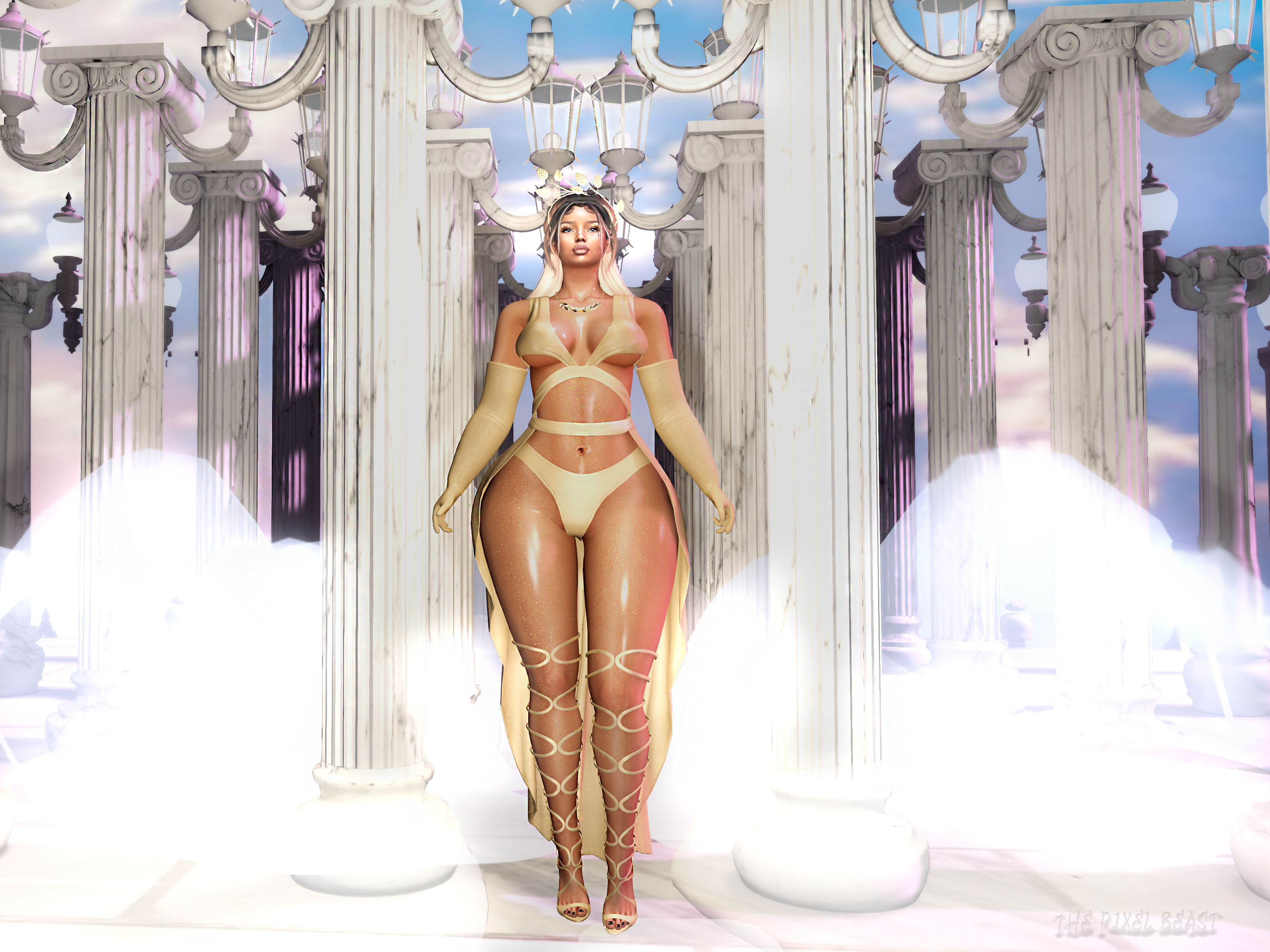 B.D.R.
Goddess
Goddess is a 3 in 1 dress, can be worn as a dress, skirt or suit.
10 colors to choose from, 2 patterns per color: Solid and Lace
transparency can be turned off via HUD
Upper top can be hidden via HUD.
Matching colors heels and optional gloves included.
Completely tintable: All pieces together or separately.
Materials Enabled.
Sizes : Maitreya Lara, Belleza (All) and Slink ( all)
* Gloves does not include a size for Belleza Isis
at anyBODY (Jan 7th to 30th).
maps.secondlife.com/secondlife/Elmira/95/57/23
Also show
RunAway
Andrea Hair
maps.secondlife.com/secondlife/Moonfall%20Dream/120/132/24

FOXCITY
Aeonian Photo Booth -
Formal VOL2 Bento Set
maps.secondlife.com/secondlife/FOXCITY/180/69/21
lassitude & ennui 
Virtue crown gold
marketplace.secondlife.com/p/lassitude-ennui-Virtue-crown-gold/7593781
Follow The Pixiel Beast on Flickr and Facebook.
Follow @HazelleGoLightly on instagram For addtional extended content
* Shown on Slink Hourglass Body and Genus Baby Face Head